Backyard Buzz
EMAIL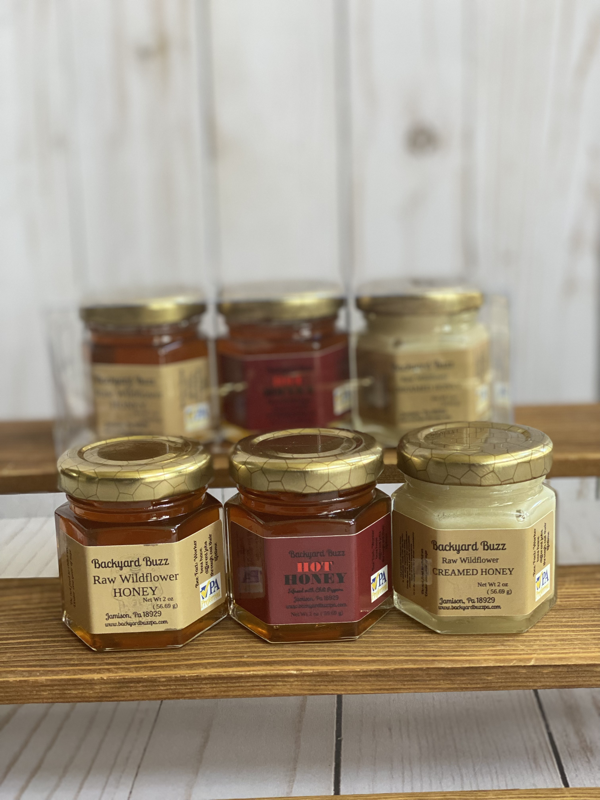 Backyard Buzz started as a beekeeper's hobby, with one backyard hive and has grown into a family owned business offering a variety of bee inspired items. Products range from our local raw honey, original artwork, to our hand crafted bath and beauty products; all made with 100% beeswax and honey from our backyard beehives. Our bee sugar skull logo was inspired by the day of the dead, a colorful tradition to celebrate life and a reminder to live life to the fullest.
The bees are the foundation of our local business. We are passionate about promoting the importance of honey bees and enjoy educating people on how honey bees pollinate flowers, fruits, and vegetables contributing to agricultural production and natural ecosystem and habitats. We manage and inspect the beehives and ethically harvest honey and beeswax leaving the bees sufficient food sources to ensure they are thriving and healthy over the winter months.
About our family
We are a mother/daughter owned business who live with our families in Bucks County, PA. We are both registered nurses who really enjoy creating art and products that are inspired by the honey bees because they are a fascinating insect with such an enormous impact on the environment.
Nikki is the beekeeper and artist, Karen is the designer and we complement each other's artistic abilities bringing our ideas to life. It's truly a rewarding process and hope to expand our business to include our immediate family in the near future.