Crescent Moon Clothing
EMAIL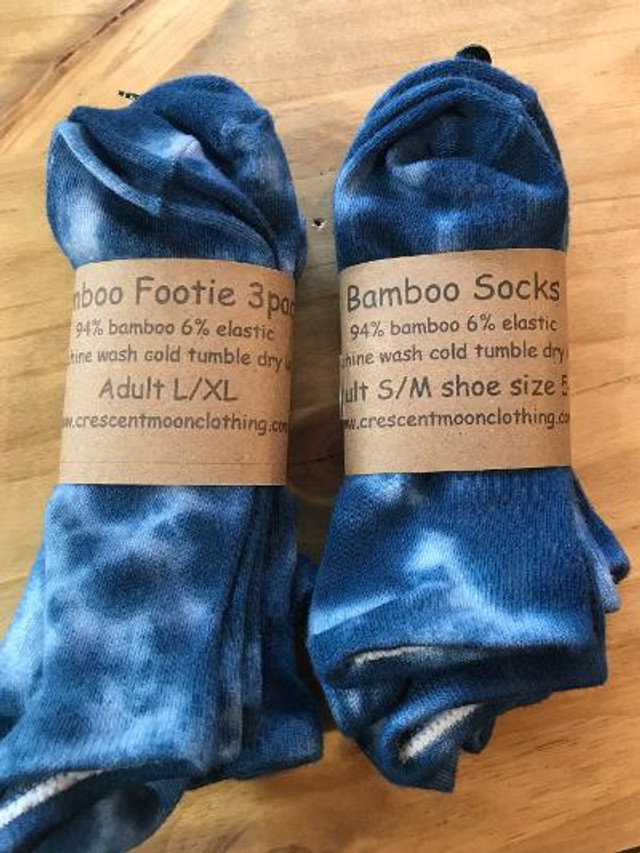 Established in 1994, Crescent Moon Clothing has grown from a hand-painted t-shirt line to a full line of ready to wear women's clothing. After graduating with a fine art degree from Stockton State College, New Jersey: Gretchen had various jobs from retail picture framer to pizza delivery. It wasn't until she was introduced to the art of batik that Gretchen found a passion for textiles, garment dyeing , and design. She created a line of hand-painted batik t-shirts which sold very well at small craft fairs and festivals. When her sisters started having babies, she brought kids clothes to the line.
When her mother, an elementary school teacher, asked her to design a dress for her…..Crescent Moon Clothing was born. Named after the favorite batik image that she created…"Crescent Moon Clothing" sounded perfect.
Gretchen has participated in as many as 30 Art and Craft shows each year and has travelled from Richmond, VA to Cape Cod and as far west as Pittsburgh and Rochester, NY. The travelling has become more difficult, since she is now the mother of a beautiful daughter, Ivy Alice, and a scruffy dog, Bruce, and is married to her wonderful husband, Joel. Gretchen tries to stay closer to home these days. Visiting the regional shows in the New York, Philadelphia, and Washington, DC suburbs. She has a quaint studio in Chaddsford, PA.
Crescent Moon Clothing has a motto…"the clothes we love to live in." From school teachers to stay at home moms, Gretchen has a following of loyal customers that truly live in her clothes because of their comfort, ease and versatility. It is a functional , yet funky line that can be characterized as art to wear for everyday.