Nutty Novelties
EMAIL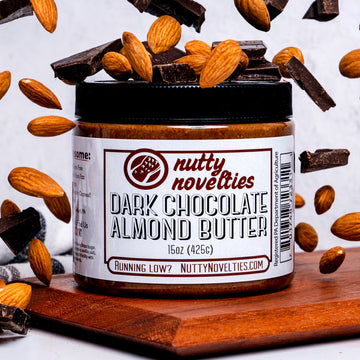 Nutty Novelties strives to produce the most delicious, healthy natural nut butters on the market.
Nutty Novelties started back in 2012 at the Lansdale Farmers' Market with the original concept of a Build-Your-Own Trail Mix Bar. On the advice of a friend when trail mixes weren't working out, we started playing around with some natural nut butters.
By 2014 we moved exclusively to pre-packaged nut butters, added more farmers' markets and began wholesaling our product to high-end, locally-minded retailers.
We've continued to experiment with recipes to this day, now with a line comprising of 18 different varieties, all with the philosophy in mind to keep them high in protein, low in sugar, all natural and made by hand, by US, right in Telford PA. Our flavor profiles are designed to be nutty first (after all, nuts are delicious and great for you), with just enough flavor in the fun ones to keep you coming back, without adding too much sugar.